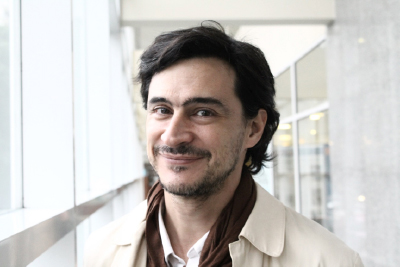 Guillermo Anlló
Senior Programme Specialist, Science and Technology Policy and Capacity-Building, UNESCO Regional Office for Science in LAC
Uruguay
Degree in Economics from the Faculty of Economics, Universidad de Buenos Aires – M.SC. in Science, Technology and Society of the Universidad Nacional de Quilmes, Argentina – Specialist in Science, Technology and Innovation Policy, Bioeconomy and Innovation Indicators.
He currently serves as Senior Programme Specialist, Science and Technology Policy and Capacity-Building, at the UNESCO Regional Office for Science in Latin America and the Caribbean, based in Montevideo, Uruguay. In this position, he manages UNESCO´s regional activities in fields such as: Science, Technology and Innovation (STI) Policies; Science, Technology, Engineering and Mathematics (STEM) Education; Science Communication; Gender and STEM; STI information; Promotion of Basic and Engineering Sciences; Science-Policy-Society linkages; Science Diplomacy.
He was Vice-Minister of Technology and Innovation, at the first Science, Technology and Innovation Ministry of the Buenos Aires Province, Argentina (2016-2107); previously, he was a researcher and professor at the Faculty of Economics UBA, Argentina (2011 – 2015).
From 2002 to 2011, he worked as specialist at ECLAC UN Buenos Aires Office, as Innovation Policy Specialist, doing research and assessing govern agencies mainly in agriculture innovation, producing various analytical reports.
Before joining ECLAC, he had worked in Argentina with RICYT, the Ibero American Network on Science and Technology Indicators, as a researcher and as professor at the National University of Quilmes and other universities in Argentina and Latin America, and as a consultant to various National and International agencies, (IADB, OIT, UNICEF, WIPO, OPS, World Bank).
He has published numerous papers related to Science, Technology and Innovation policy and Bioeconomy, in national and international peer reviewed journals, book chapters, and research reports. He has also presented several papers at international conferences and congresses, and has conducted training and capacity-building seminars and workshops in Latin-American.