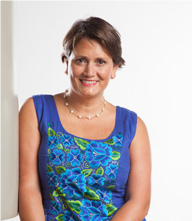 Laura Albornoz
Member of the Board of Directors of Codelco and Academic of the Faculty of Law at the University of Chile
Chile
Lawyer and Doctorate in Civil Law by the University of Seville, Master in Management and Human Resources Management from the International Business School of Madrid, Spain.
Between 2006 and 2009 she was Minister of State of the National Women's Service, Sernam; and from 2008 to 2009 she was president of the Inter-American Commission of Women (CIM) of the Organization of American States (OAS). From September 2009 to September 2010, she served as the envoy for the "Pathways To Prosperity" project, sponsored by the United States Secretary of State.
From January 2010 she served as advisor to the President of the Republic, Michelle Bachelet and Presidential Delegate in the commune of Constitution.
She has worked as a teacher in the field of Women's Rights in the Judicial Academy and Diplomatic Academy of Chile and as an Associate Expert in the Gender Network of the United Nations Development Program, UNDP, for Latin America and the Caribbean. It highlights its participation in the promotion and processing of numerous legal initiatives in Chile, aimed at safeguarding, guaranteeing and promoting the Human Rights of women.